CCP9 provides a network which connects UK research groups in electronic structure, facilitates UK participation in the larger European Psi-k Network and supports a number of cutting edge computational codes. The chairman of CCP9 is Prof. Stewart Clark, University of Durham.
Support for CCP9 is provided by members of the Scientific Computation Department at STFC's Daresbury Laboratory under the joint EPSRC/STFC SLA.The current support team consists of :
Leon Petit (secretary)
Jerome Jackson
Barry Searle
Manuel dos Santos Dias
Martin Plummer
The Computational Science Centre for Research Communities (CoSeC) supports the advancement of scientific research by developing and strengthening software to analyse and solve increasingly complex problems in multiple disciplines – physics, chemistry, life sciences, engineering, and more.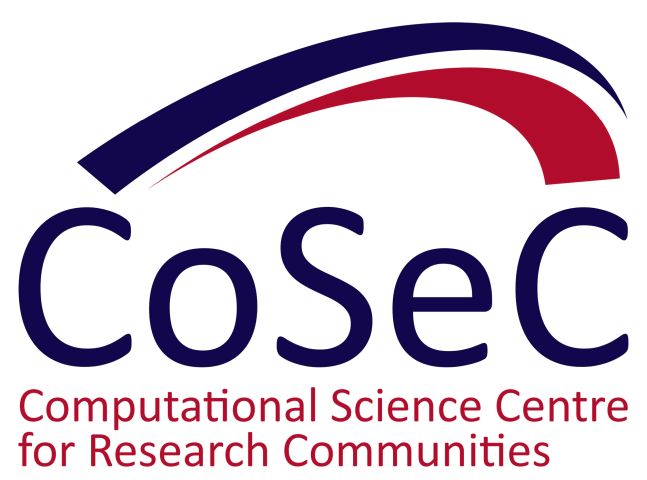 Methodological Developments
Development of theories for correlated electron systems
Spin susceptibilities in all electron codes
self-interaction correction
Code Developments
parallelization of W90 library
Spin-dependent susceptibilities in QUESTAAL
Spin-orbit coupling in ONETEP
parallelization of CPKS equations in CRYSTAL
Materials Science collaborations
THz switching (Sheffield)
rare earth under pressure (India)
dielectric function (Rennes)
magnons (Juelich)
Verification and Validation
Generation of benchmark all-electron calculations for oxides.
Assessment of the accuracy of LMF all-electron calculations.
QUESTAAL/CASTEP verification of DMFT
Administrative and Networking Support
CCP9 Project
Support for writing the CCP9 proposals (statement of need, networking grant, CCP9 renewal proposal including the flagship). Organizing CCP9 community meetings and conferences
Psi-k Project and Highlights
Production of Psi-k Highlights, Administration of Psi-k.org. Chairmanship of Psi-k.org and reporting role to the Charity Commission.